Spring Creek Maternity Session | Maternity Photographer Kansas City
Creek Maternity Session | Maternity Photographer Kansas City
Beekah & Chris wanted a modern, edgy maternity session, and they had fallen in love with this magical hidden creek near Kansas City. Their spring-time Creek Maternity Session was everything.
I met Beekah through her older sister, and it has been such a joy to photograph her family over the past few years. Last year, Beekah reached out and asked me to be her wedding photographer in Kansas City, and from the moment I arrived and saw the way they connected, I knew they were a fantastic match. Click here to view the blog post of their edgy rustic wedding!
Beekah and Chris are the kind of effortlessly cool couple we all secretly wish we could be, and their story is one I love to tell. Beekah's gorgeous floral maternity dress was perfect for their little late spring maternity session at the creek, The love these two have for each other was evident in the sweet way Chris took her hand and helped steady Beekah as they waded across the stream, and how he always made sure she was comfortable. Time spent in the company of a love like that is exactly why I love being a professional photographer in Kansas City.
Documenting those little things that add up to big things. Bearing witness to the everyday miracles.
Little did we know, just a few short days later, their little man would arrive on the scene!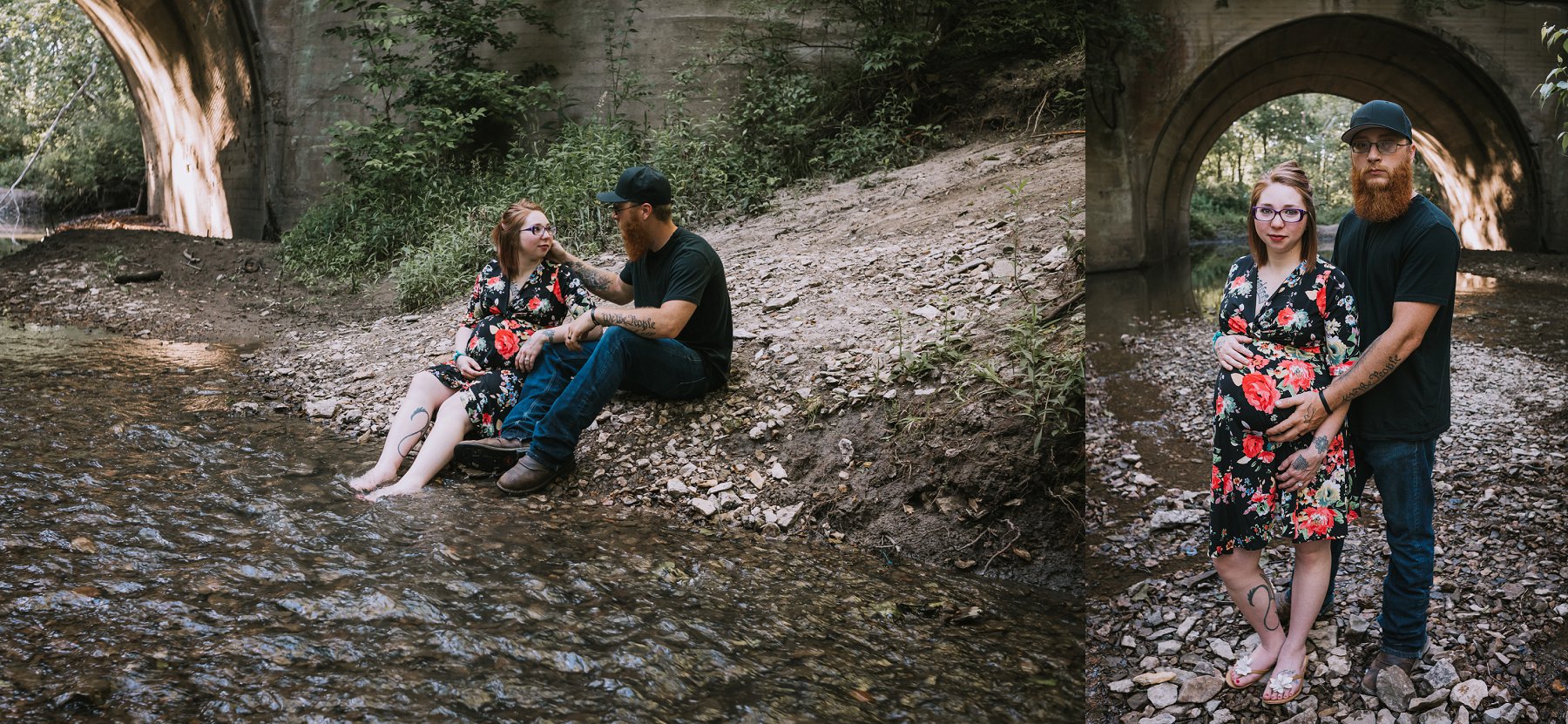 Congratulations, Beekah & Chris!
All the love,
Merry